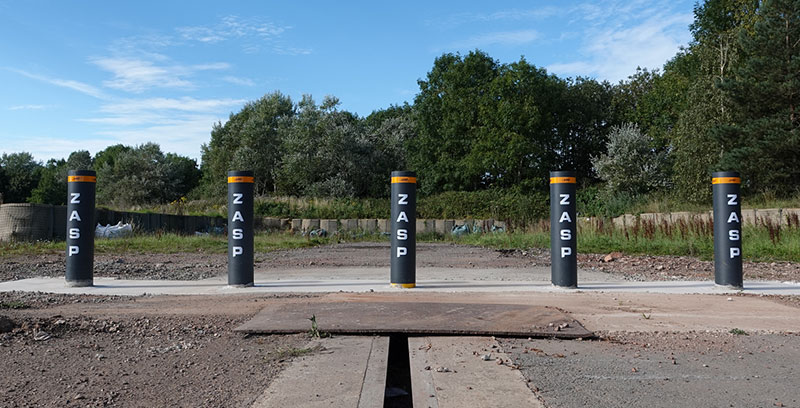 The high-security standard of M30 shallow mount fixed bollard Milita HB-SF301 is the latest product research and produced by ZASP in 2020.
Milita HB-SF301 has been successfully passed the international IWA14-1 crash impact test standard by 7200kg truck travelling at 48 Kph with bestresult, Zero penetration.Based on the dense network of underground in urban environment is complex system which is not suitable
installed depth evacuation of foundation. We highly recommend this Milita HB-SF301, Only requiring 350 mm of foundation depth can be available used in most of sites.The high-security bollards also have multiple-choice of sleeves for matching different environment.
The standard material is the hot-dip galvanised which we can designed the decorative sleeves for customers requirements, and for better fitted environment there are varieties of choice sleeves for matching it. In addition, the product also can be painted specified RAL color.
Fixed bollards widely used in different areas, such as walking street, shopping center, crowded places for perimeter security safety.