Automatic Rising Bollard
China Automatic Rising Bollard Manufacturer-Beijing ZhuoAoShiPeng Technology Co., Ltd.
At Beijing ZhuoAoShiPeng Technology Co., Ltd., we proudly stand as a distinguished and experienced manufacturer specializing in advanced security solutions, notably in the realm of Hostile Vehicle Mitigation (HVM) equipment. With an extensive span of over 12 years dedicated to research, development, production, service, and innovative applications, we have consistently set and upheld the highest standards of excellence within the industry in China.
Our comprehensive range includes a lineup of cutting-edge security products, with a specific focus on Hydraulic Automatic Bollards, Road Blockers, Tyre Killers, as well as Semi-Automatic, Fixed, Removable, and Manually Retractable Bollards, tailored to varying security needs. One of our flagship offerings is our state-of-the-art Automatic Rising Bollards. As a leading automatic bollard manufacturer, we take pride in offering premium solutions that seamlessly blend security, functionality, and aesthetics.
What sets our Automatic Rising Bollards apart is not only their impeccable engineering and performance but also the holistic approach we take to cater to our clients' diverse requirements. Our commitment to being a "one-stop-factory" means that we cover the entire lifecycle of HVM equipment, from production and assembly to integration and delivery, all conveniently located under one roof. This streamlines the process, enhances efficiency, and ensures uncompromised quality control, making it easier for our customers to access and implement top-tier security solutions.
Furthermore, we take pride in offering both OEM and ODM services, underscoring our flexibility and dedication to tailoring our products to your specific needs. This level of customization extends to the pricing of our Automatic Rising Bollards, which are competitively priced without compromising on quality or performance. We understand that each client's security challenges and budget considerations are unique, and we are committed to forging a partnership that addresses these factors comprehensively.
In essence, when you choose Beijing ZhuoAoShiPeng Technology Co., Ltd. as your Automatic Rising Bollards supplier, you're not just investing in cutting-edge security technology – you're embarking on a collaborative journey towards enhancing your security infrastructure. We recognize the significance of this partnership and strive to establish a relationship built on trust, innovation, and unwavering support. Your security needs are our priority, and our Automatic Rising Bollards exemplify the synthesis of advanced engineering and customer-centric solutions that empower you to protect what matters most. You are welcome to discuss with us at any time.
Detail
Milita HB-HA301
PAS 68 & IWA 14-1
Impact test video by 7500kg truck travelling at 48kph
ZERO Penetration
SINGLE BOLLARD TEST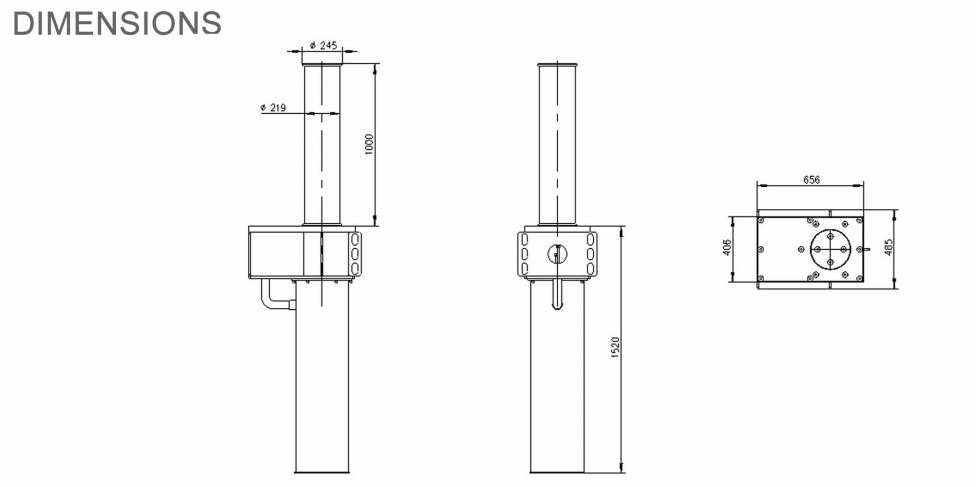 K4 M30 Automatic Rising Bollard
ZASP New Arrival Product in the early of 2023 Milita HB-HA301 Automatic Rising Bollard. This advanced bollard is designed to offer the highest level of protection against terrorist attacks and unauthorized vehicle access. It is certified with Anti-terrorist grade hydraulic automatic bollard HB-HA301 SINGLE BOLLARD CRASH TEST PAS 68 & IWA 14-1 K4/M30 by 7500kg truck travelling at 48kph, ZERO Penetration, ensuring that it can withstand even the most powerful vehicle impacts.
The Milita HB-HA301 is ideal for use in areas that require a high level of security, such as government buildings, military bases, and airports. With the ability to perform up to 2000 cycles a day, and a service life of almost 300,000 cycles, this bollard is capable of handling the most frequent usage. It also features an impressive impact energy destruction of 2000000J, which provides maximum resistance against any attempted vehicle intrusion.
This model type bollard is installed in single unit or multiple units with an external power unit or internal hydraulic station (2 options) with PLC system, connected via the hydraulic hoses.
This type of equipment is installed at some sensitive location to prevent unauthorized vehicle access to secure areas and to provide the highest level of anti-terrorism protection, such as military base, government, commercial center, energy plants, jails etc.
Specification
Product Dimension: 656mmL*485mmW*1520mmH
Diameter: 219mm±2mm
Depth: 1520mm
Height Above Ground: 1000mm±3mm
Anti Crash Grade: IWA 14-1 & PAS 68, 7500Kg/48Kmh
Bollard Material: Q345 Carbon Steel
Basement Material: Q235 Carbon Steel
Surface Treatment: Hot-dip Galvanized And Powder Coated
Movement Principle: Hydraulic driving
Cylinder Finish: ADG Anti-Corrosion Colors
Supply Voltage: AC 380V+10% 50Hz/60Hz
Protection Class: IP68
Manual Emergency Lowering: Built-in Into the Bollard, EFO with extemal HPU
Hydraulic Unit: 3.000.000 CYCLES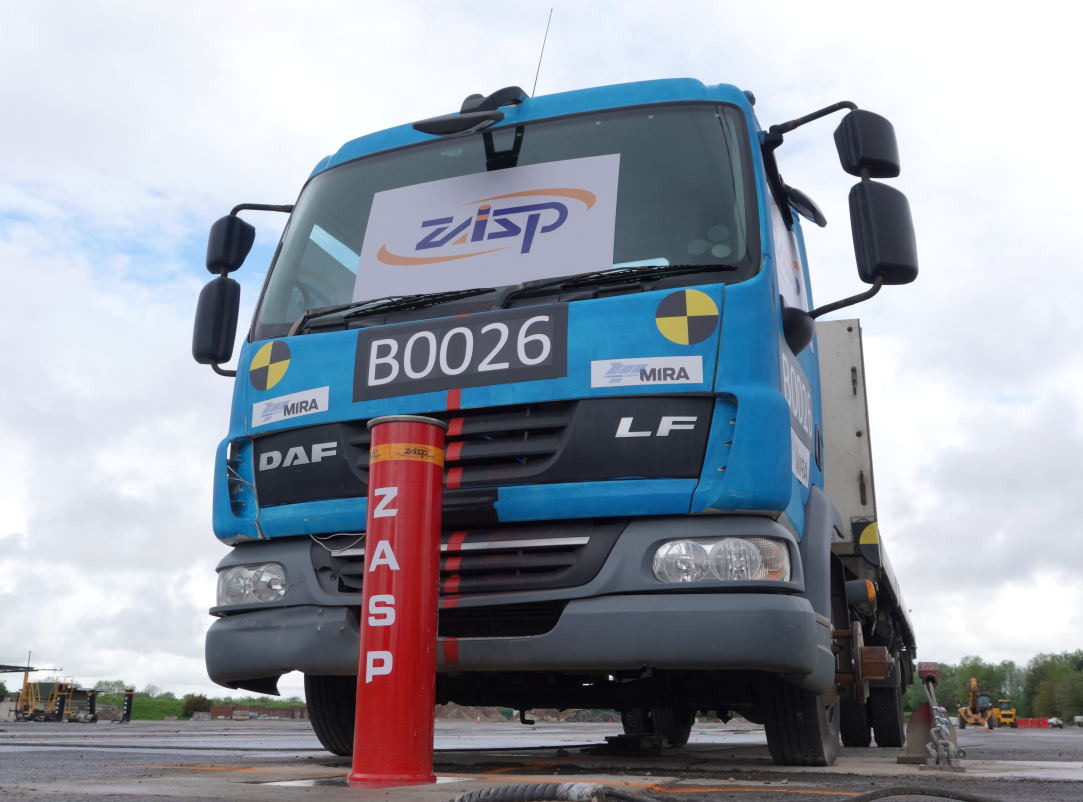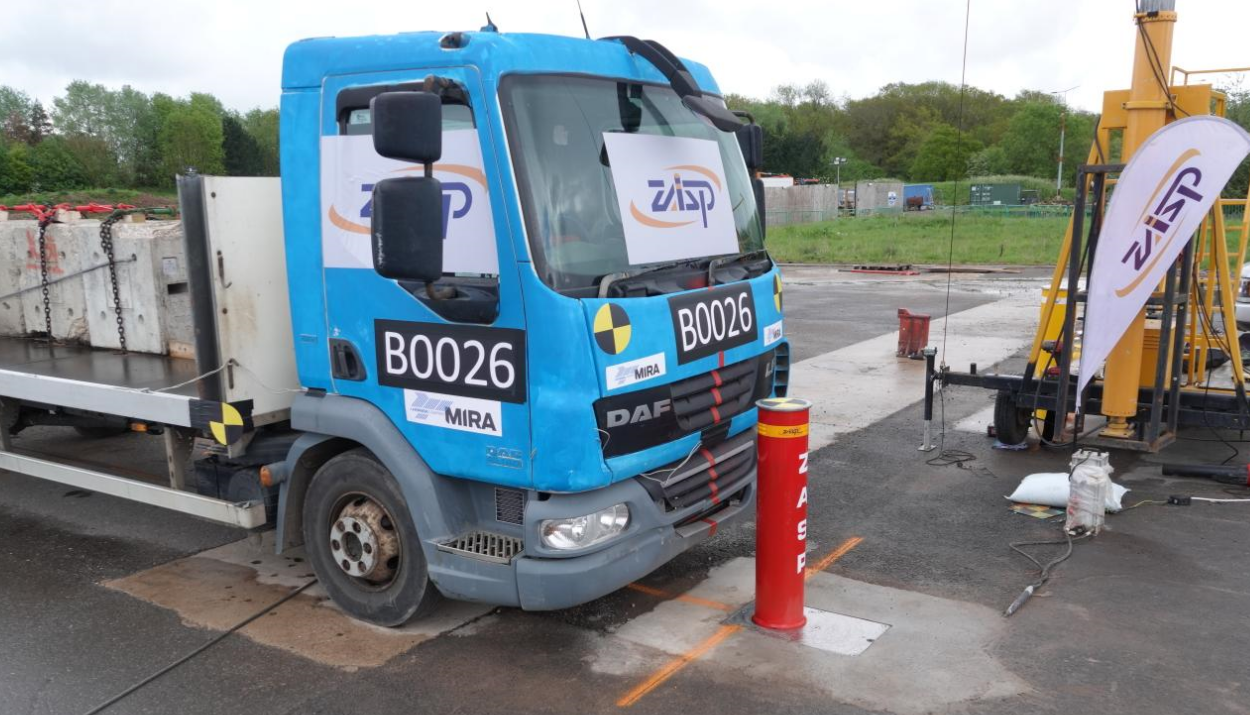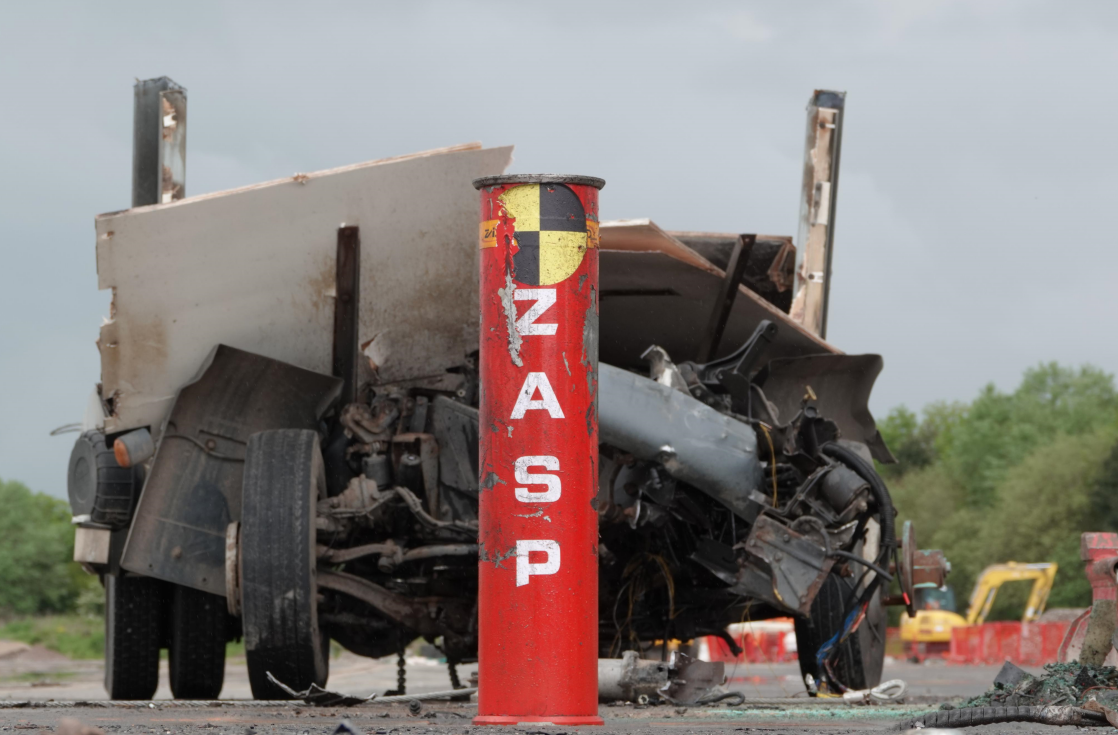 After crashed the structural integrity remains intactstill and working stable
Advantages
Tailored Solutions for Varied Needs: We recognize that each client's security requirements are distinct. Our Automatic Rising Bollards are designed with flexibility in mind, allowing us to create bespoke solutions that precisely align with our buyers' specific security challenges, architectural constraints, and aesthetic preferences. This level of customization ensures that the bollards seamlessly integrate into the existing environment while providing robust protection.
Holistic Approach to Security: Our commitment to being a "one-stop-factory" resonates deeply with our buyers. We take care of the entire process, from design and production to integration and delivery, all under one roof. This integrated approach not only streamlines the buying experience but also ensures the highest quality standards are met at every stage. Buyers appreciate the convenience and efficiency that this approach offers, knowing that their security needs are being comprehensively addressed.
Partnership Beyond Purchase: We view the relationship with our buyers as a long-term partnership. Our dedication doesn't end with the sale; it extends to post-purchase support, maintenance, and ongoing communication. We are committed to being a reliable resource for any queries, concerns, or future security needs that may arise. This commitment to after-sales service reinforces trust and confidence in the effectiveness of our products.
Competitive Pricing without Compromise: We understand that security solutions must align with budget considerations. Our Automatic Rising Bollards are competitively priced, ensuring that buyers receive exceptional value without compromising on quality. This approach allows our buyers to make a prudent investment in their security infrastructure.
Expertise and Innovation: With over 12 years of industry experience, we have honed our expertise in security technology and innovation. Our buyers benefit from our in-depth knowledge, cutting-edge solutions, and proactive approach to addressing emerging security challenges. We actively engage with our buyers to explore novel ways to enhance their security measures.