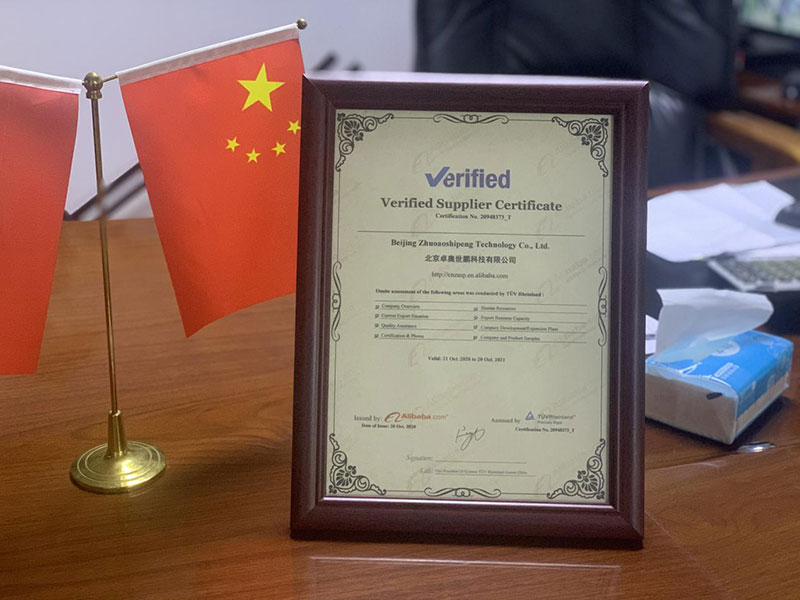 Beijing ZhuoAoShiPeng Technology Co., Ltd audited by TUV Rheinland on Oct 2020.
No matter production capacity or research and development, we have always been a leader of Chinese supplier in security barrier industry. During these years, ZASP has plenty of success case studies and positive feedback from our clients.
TUV Rheinland verified us from two sides, the ability of company and manufacturer.
Company
Onsite assessment of the following areas was conducted by TUV Rheinland:
Company overview;
Current export situation;
Quality assurance;
Certification & photos;
Human resources;
Export business capacity;
Company development/Expansion plans;
Company and product samples.
Manufactring Base
Onsite assessment of the following areas was conducted by TUV Rheinland:
Company overview;
Human Resources;
Production Capacity;
Quality Assurance;
Production Process Management;
R & D Capacity;
Company Development / Expansion Plans;
Production Flow;
Certification & Photos;
Company and Product Samples;
Competitive Advantages;
Service capabilities;
Supply chain capability;